Bernards Heath

formerly in Sandridge

now in St Albans
Bernards Heath

Historically Bernards Heath was an area of common land, at the south end of the manor and parish of Sandridge, adjacent to the parish of St Peter's. In 1877 St Albans became a city and in 1879 it expanded the municipal boundary to include part of the Heath. Farm land adjacent to the Heath started to be used for building, and for a time was known as Sandridge New Town, and mission hall was erected to look after the pastoral needs of the inhabitants. In 1896 the foundation stone of a new parish church, St Saviours, was laid, and the completed church was dedicated in 1902. In 1913 the city expanded again and the area, which includes the original Heath and part of the parish of St Saviours, is now known as Bernards Heath.

Bernards Heath in about 1880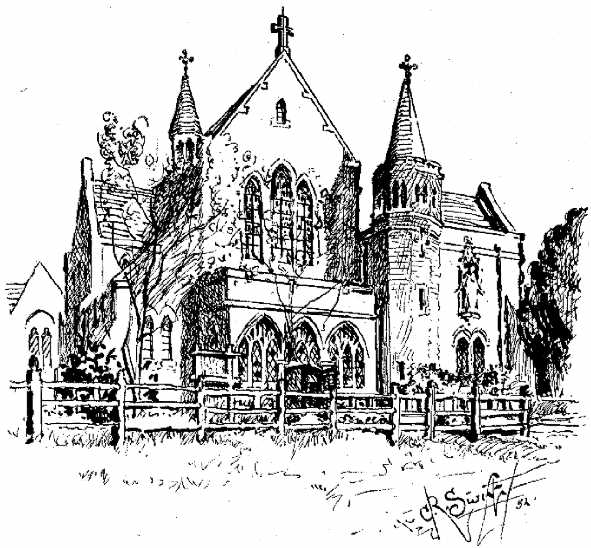 From St Saviour's, St Albans, 1902-1952
I have been carrying out extensive research on the area and gave a series of lectures, reprinted as A Short History of Bernards Heath, which is reproduced on this site as a series of web pages. Further notes on other aspects of the Heath may be access via the draft A History of Bernards Heath.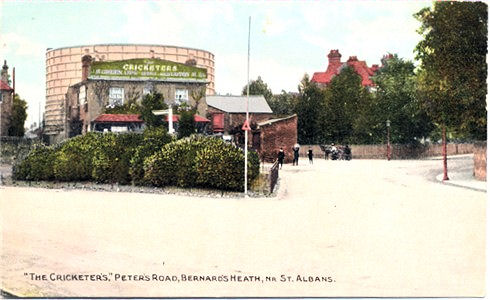 The Cricketers, Bernards Heath
Showing the Waterworks Tank - postcard circa 1905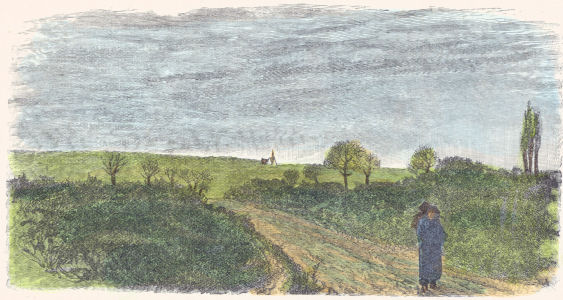 Barnards Heath, St Albans
A somewhat fanciful view of the Heath which possibly comes from a late Victorian Guide Book of Hertfordshire. Can you help identify it? At the top of the page was the heading St Albans and below the picture there is a fragment of writing which appears to be a list of the topics covered.
See also Bernards Heath during the First World War
Tell me if you have any information about Bernards Heath and the people who lived there