St Peters

Part of this parish is included in the City of St Albans.
Adjacent Parishes: Hatfield, North Mimms, Ridge, Sandridge, Shenley, St Albans, St Michaels, St Stephens
see also Colney Heath, London Colney, St Saviours (Bernards Heath), Tyttenhanger Green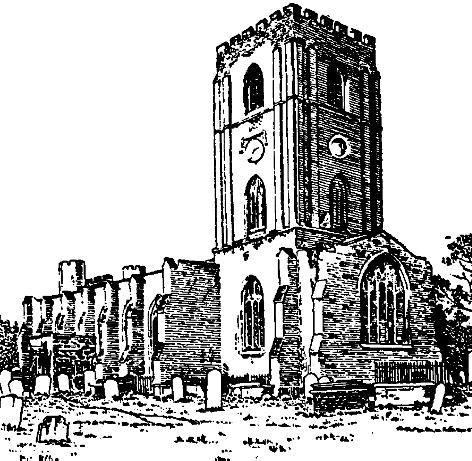 St Peters Church before the 1893 "restoration" (source Victoria County History)
The tower was rebuilt of bricks (possibly from nearby Bernards Heath) in 1801-3
The Church web site (which contains some history is www.stpeterschurch.uk.com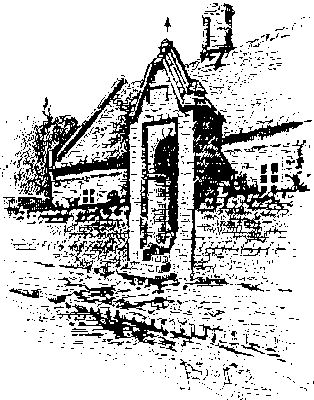 The Gateway to the Pemberton Alms Houses
Picture from Historic St Albans, by C. R. Swift

St. Peter's is a handsome edifice, on the East side of the Town, in which, among others, is the Monument of Robert Pemberton, Esq; who gave Money to build six Alms-Houses, for as many poor Widows, and 30 l. a Year, out of his Manor of Shelton in Bedfordshire, for their Maintenance.

In this Parish stands the Alms-Houses, founded and endowed, according to the Will of the late Duke of Marlborough, by Sarah, his late Duchess.; they consist of Nine Houses, five in Front, and two in each Wing, each House has four handsome Apartments, two below and two above Stairs, in which as many poor People inhabit, making the Whole Thirty six Persons, and the present Inhabitants, consist of Six Men and Thirty Women. Each Person has a Oiece of Garden Ground, backwards, and in the Front, there is a large area, in which there is a Well, for the Use of the Whole. Every Person in them is allow'd Ten Pounds a Year, to be paid quarterly. They were first inhabited in June 1736, His Grace left a handsome Estate in the Neighbourhood of Sandridge to pay the Pensioners, and keep the Alms-Houses in Repair. They go every Sunday to St Peter's Church, where Seats are built for their Reception.
The compleat English traveller, 1746
Books: Many of the books on St Albans include information on the urban part of St Peter's parish.
Book: The Pemberton Almshouses - An interesting account of some 17th century almshouses.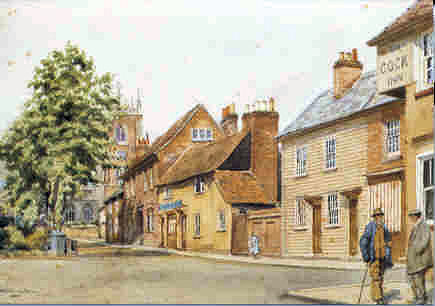 The Cock Inn (on right) with St Peters Church in distance
(Painting by E A Phipson in St Albans Museums)
Book: Population ... Volume 2: The St Albans Region - includes a transcript of the 1851 census.
Book: CAMP - A local St Albans history
Books: Tudor Churchwardens' Accounts
Book: Reconstruction and Measurement of Landscape Change - Detailed study of the parishes around St Albans
St Peter's Church from a guide book dated 1938

>> A Hartmann postcard used in 1907 >>

St Peter's Church

English Series, Photo-precision Ltd. St Albans
See also Vital Records and St Albans
If you know of other books, websites, etc, relating to this place, please tell me.
Page updated June 2008