| | | |
| --- | --- | --- |
| Post Cards published by Frederick Hartmann | | |
| | | | | |
| --- | --- | --- | --- | --- |
| if you can supply details (and possibly scans) of other examples | | This page is currently being used to collect references to post cards published by Frederick Hartmann and when sufficient examples have been collected they will be analysed and a report on dating them will be written. | | |
Frederick Hartmann is best known for the introduction of divided backs
An early Hartmann view card

No 3955/0

Posted November 1904

For INLAND Postage only this space may be used for communication
Grimston's Grave, Tewin

no number

posted 1908

Berkhamsted Hall (Place)

no number

St Peters St, St Albans

(Also coloured version - no publisher name, pu 1905)

Baptist Church, Marlowes, Hemel Hempstead

3979/2 [B]

Berkhamsted High Street

4139/2 [A]

Berkhamsted Church

4139/3 [A]

Ashridge 4139/5 [A] à

Tewin Green

4315/1

posted 1911

Gadebridge Park

Hemel Hempstead

8979/5 [A]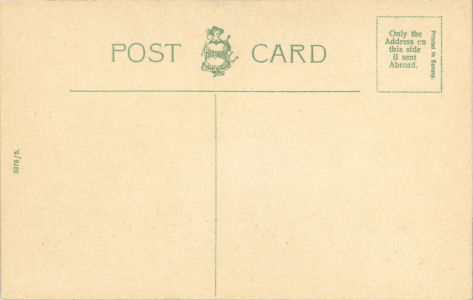 Type "A" - with Green or Red printing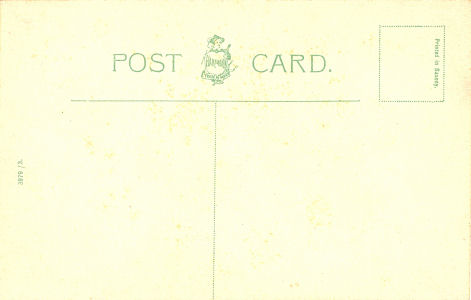 Type "B"
F. Hartmann's Real Glossy Panel Series No 3955/10

The Title POST CARD is not obligatory for single cards of private manufacture.
(Postal Regulations 1907)

Having succeeded in introducing cards with a divided back and it is clear that Hartmann attempted to free up more space by dropping the word "POST CARD". The idea did not catch on. Cards with this back must be from 1907 or later - and the firm disappeared about 1909. It would seem that at least some of the remaining stock was sold by John Thridgould & Co.
| | | |
| --- | --- | --- |
| | | |
| February 2013 | | Watford High Street Card added |