The two photograph post cards, of St Leonard's and Holy Trinity Churches, were published by A. A. Pickering, 75 Bengeo Street, Bengeo, Hertford, and printed as the "R A Series" (Radermacher Aldous). Kelly's Directory for 1926 lists "Pickering Arthur August, grocer, 75 Bengeo Street."
St Leonard's Church, Bengeo, in late 19th century


This 12th century church was replaced by Holy Trinity, in New Road, in 1855, It has now been restored and is a fine example of Norman architecture. - Hertford (Archive photographs)
Bengeo

Old St Leonard's Church

Published by Pratt's, corner of Maidenhead Street, Hertford

Frith's Series No 81779

Negative 1929

Posted 1935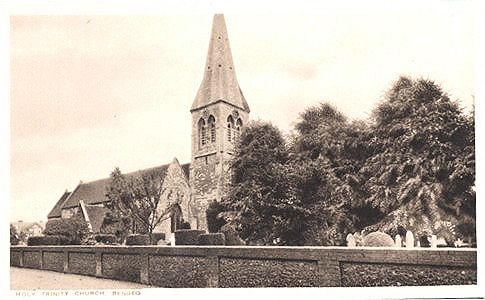 Holy Trinity, Bengeo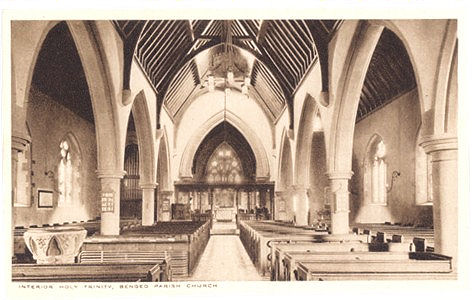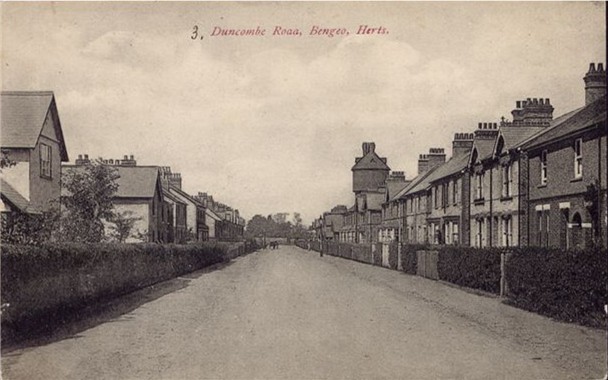 Duncombe Road, Bengeo
Posted 1913 - Image kindly supplied by Derek Parrott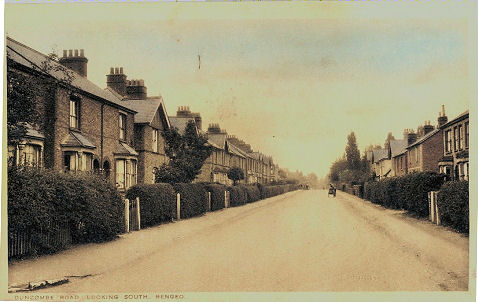 Duncombe Road looking South, Bengeo
Published by A A Pickering, General Stores, 75 Bengeo St, Bengeo, Hertford
Printed by R A P Co
See Hertford County Reformatory, Bengeo, circa 1900
Web Site: Our Hertford and Ware (associated with Hertfordshire Memories)
If you know of other books, websites, etc, relating to this place, please tell me.
| | | |
| --- | --- | --- |
| October 2009 | | Multiview Postcard |
| July 2010 | | Drawing of St Leonards Interior |
| June 2011 | | Our Hertford & Ware |