Grand Junction Canal

Tring Summit
Tring Summit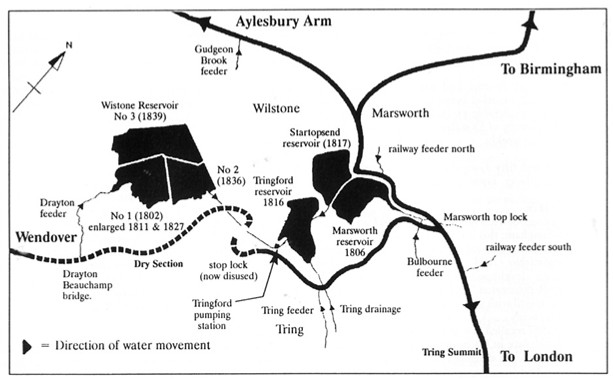 Map of the Tring Area from The Canal: Tring - Rickmansworth in Camera
The Reservoirs

The Reservoirs [Wilstone], Tring from the Wendover Arm
Postcard by F. Jacklin & Son, Western Road Tring
An "RA" card with a ½d postal rate so before 1918

Other Views of
Wilstone reservoir
The Wendover Arm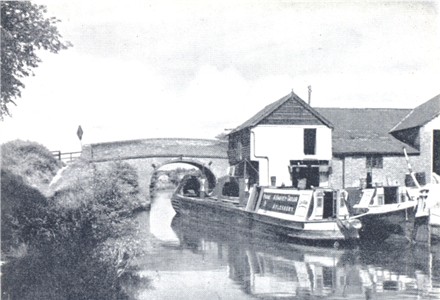 The Canal at Gamnel, New Mill, Tring
Tring - The Official Guide - 1952
Book: Water from Wendover - The Wendover arm of the Grand Union Canal
The Pumping Station at Little Tring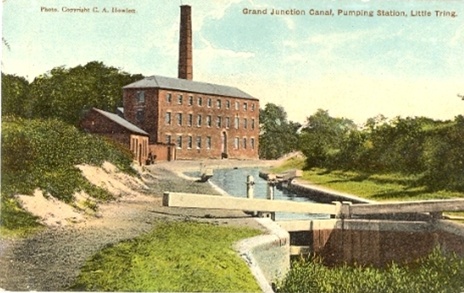 Grand Junction Canal, Pumping Station, Little Tring
Postcard by C A Howlett, circa 1910
To Marsworth and the Aylesbury Arm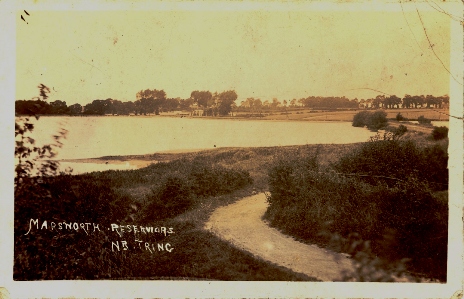 Marsworth Reservoirs, nr Tring
Posted 1914
Book: The Aylesbury Arm - booklet published by the Aylesbury Canal Society in 1996.
Book: The Waterway comes to Tring
See also: Lock Keeper's Cottages, Bulbourne, 19/20th Century
SHERRY, Canal Houses, Tring, 1920-1940
The Locks, Startops End (Marsworth, Buckinghamshire)
When the canal was heavily used during Victorian times there was a major problem with the supply of water, The original locks (for instance the one on the left of the picture) took two narrowboats at a time and this wasted water when only one narrowboat passed through, The solution was to build extra parallel half-width locks, which only took one narrowboat at a time. Where the lock was immediately adjacent to a bridge the bridge had to be extended with an additional arch. After a comparatively short time the scheme was abandoned, and now all the narrow locks have been filled in, apart from one which acts as a dry dock at Tring Summit. This picture shows the narrow lock at Startops End after it had been closed for traffic but before it was filled in.
Tring Summit
Quick links to extra postcard images.
click on thumbnail picture

Wendover Arm
Grand Junction Canal

The Canal from Tring Station

The Canal near Tring Station
If you know of other books, websites, etc, relating to this place, please tell me.
Page updated July 2010