The Hemel Hempstead pages are in the process of being re-arranged. A number of pages are already available in the left hand menu, but more will be added over the next month or so.
The following information comes from the old Hemel Hempstead page and will be relocated as the proposed additional new pages are added.
Testing - New way of handling post cards
---
In 1973 Hemel Hempstead became part of the new borough of Dacorum, which is named after an ancient Saxon hundred of the same name.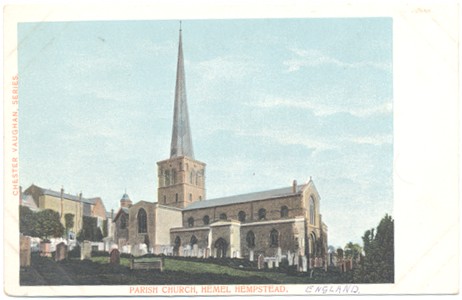 St Mary's Church, circa 1905
Chester Vaughan Series Card (early divided back format)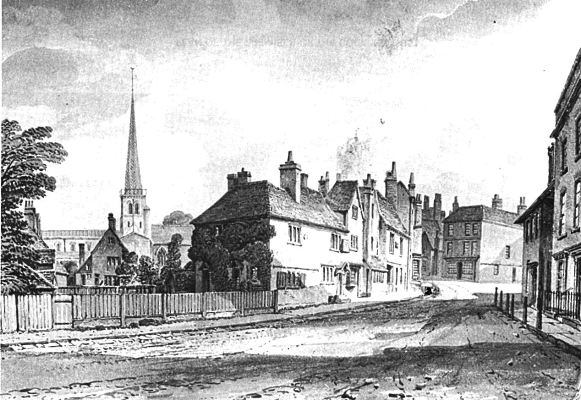 The above 19th century view, from the History of Hemel Hempstead, shows the lower end of the High Street.

The High Street and Market circa 1905
A modern postcard - from an old photograph
Directories: Hemel Hempstead 1797 - with details of occupations in the town at the time. (Also some information from tombstones.)
Occupations: - see Paper Making
Topic: John Dickinson's Paper Works: WW1 casualties from the company war memorial
Topic: Box Lane Chapel - used by local non-conformists.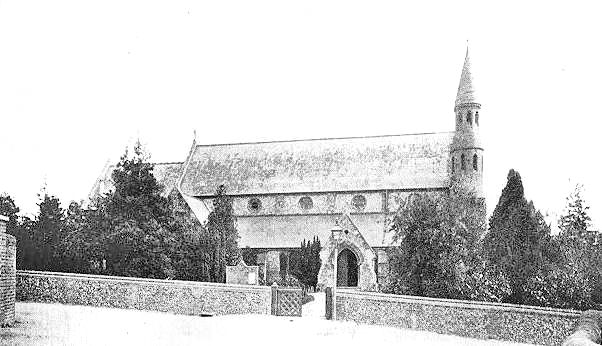 St Paul's Church, Queen Street
[from Hemel Hempstead in Camera]
Quick links to extra postcard images.
click on thumbnail picture

Bury Ruins

Convalescent Home

St Mary's
If you know of other books, websites, etc, relating to this place, please tell me.