Little Amwell
also known as Hertford Heath
Little Amwell was formed from the parishes of All Saints and St John, Hertford, and Great Amwell in 1864. In adjoins the later parish of Brickendon.
Hertford Heath

Postcard by Charles Martin 39 Aldermanbury, London E.C.

Posted 1910

The public house is the Havelock Arms, selling Prior Reid & Co beer.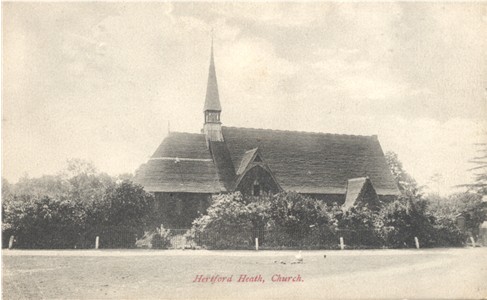 Holy Trinity Church, Hertford Heath, Little Amwell
Card posted 1911, published by Charles Martin, Ponders End, Middlesex
Amwell, Little (about 1½ mile S.W. from Great Amwell, was formerly a liberty in the parish of All Saints, Hertford; it has formed a separate civil and ecclesiastical parish since 1864. The Church of Holy Trinity is Early English in style; it was erected in 1863. The district is now usually called Hertford Heath.
Hertfordshire Little Guide 1903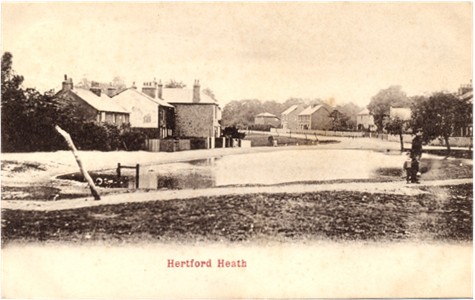 Hertford Heath
"The Hertford Series" No 11 - Posted 1907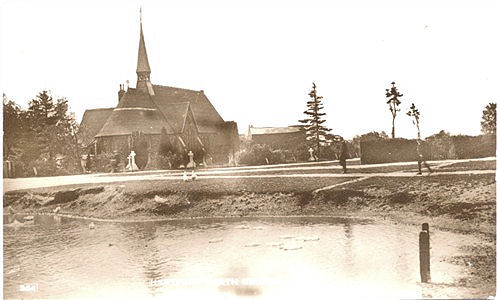 Hertford Heath Church - early real photo
Book: Amwell and Stanstead's Past in Pictures,
If you know of other books, websites, etc, relating to this place, please tell me.
Page updated October 2009 - Book link added