Shephall
Adjacent Parishes: Aston, Datchworth, Knebworth, Stevenage
It is in the Cashio Hundred and the Hitchin Union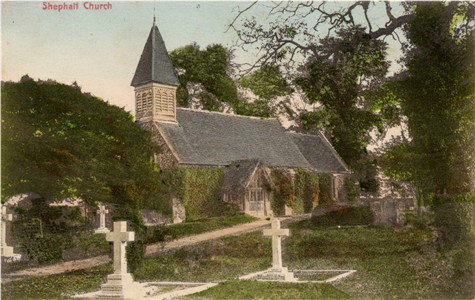 Shephall Church
Monochrome version of this card posted 1905 - no publisher details
SHEPHALL, a parish in the hundred of Cashio, or liberty of St. Albans, county of Hertford, 2¼ miles (S.E. by S.) from Stevenage, containing 187 inhabitants. The living is a vicarage, in the archdeaconry of St. Albans, and the diocese of London, rated in the king's books at £9.5.10., and in the patronage of the Crown. The church is dedicated to St. Mary.
The Topographical Dictionary of England, 1831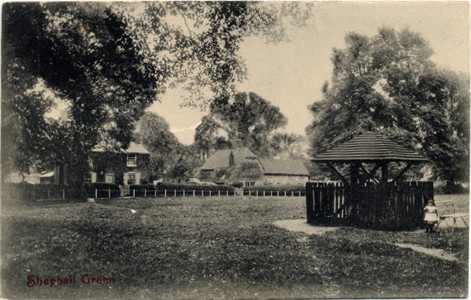 Sheppall Green
No publisher details - circa 1903
Book: Tyme out of Mind
Book: The Hellard Almshouses and other Stevenage Charities
Memorial Inscriptions: A list of the memorials in the parish churchyard are on the Jeffery.Knaggs Homepage.
Web: There is a web page for the parishes of St Mary, Aston and St Mary, Shephall, which includes some history and photographs.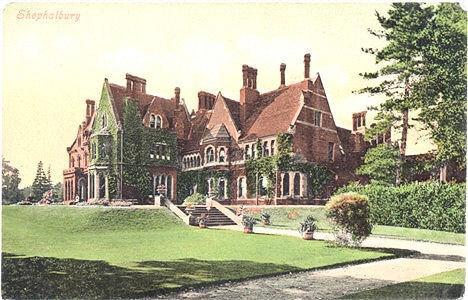 Shephalbury - card circa 1903
In 1902 Shephalbury was occupied by Colonel Alfred Heathcote (late Royal Engineers), J.P.
See also Vital Records
If you know of other books, websites, etc, relating to this place, please tell me.
Page updated December 2007