In 1973 Tring became part of the new borough of Dacorum, which is named after an ancient Saxon hundred of the same name.
In addition to the town of Tring there is a large rural area almost completely surrounded by Buckinghamshire which includes Wilstone, Long Marston, Little Tring and reservoirs associated with the Grand Union Canal.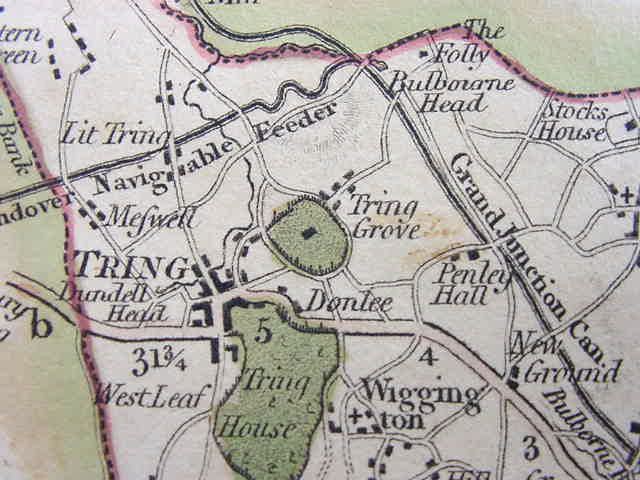 Detail from Charles Smith's map of Hertfordshire (1808 edition)
The main road from London to the Midlands, and North Wales, via Watford, Berkhamsted and Aylesbury runs through the town. It started as the Roman Road known as Akeman Street, and in the early 20th century became the A41, now replaced by a modern bypass). The map shows the line of the then newly constructed Grand Junction Canal, but the reservoirs, the first of which was constructed in 1806, and the later Aylesbury Arm of the canal are not shown. The London to Birmingham Railway, which was opened in 1837, follows a similar line to the canal.
Page restructured December 2008