Genealogy in Hertfordshire

Editorial Blog

May 2010 Archive

This Blog is to provide up-to-the minute information on updates together with some background on how I run this web site, plus more general genealogy news.

If you have any Hertfordshire history news that should be reported here, please Tell me about it
Friday, May 28th, 2010

Volunteers wanted: Philip, who runs the excellent web site www.prestonherts.co.uk for the village of Preston, emailed to tell me he had written an article "The Evolution of a Family/Local History Web Site" for the April issue of Family Tree magazine - and is planning to write another "Life in a Victorian Country School" based on the Preston School logbooks. This suggests a way this blog could become more helpful - by including details of Hertfordshire books and articles relevant to this web site as soon as they are published. There is no way I can afford to buy all the different national magazines which might contain relevant articles, or to join all the Hertfordshire local history societies, so would welcome people who are prepared to become correspondents who email me with snippets of news for inclusion in this blog. In future I personally plan to cover Hertfordshire People (The Journal of the Hertfordshire Family History Society), Herts Past and Present (Hertfordshire Association for Local History), The Genealogists' Magazine (Society of Genealogists), Hertfordshire Countryside, the Newsletter (and publications) of the Hertfordshire Record Society and the Tring Local History and Museum Society. If you are a member of a Hertfordshire Local History Society, or regularly subscribe to a genealogy magazine you are invited to become a correspondent. for the current and future issues.

Business Records: Keith's great grandfather Sidney George Thomas Daniels worked in the Buntingford grocers shop of the firm of W. B. MOSS, Hitchin. I was able to find out quite a bit about how the company developed but it is unlikely that detailed company records of employees survive. This is a common problem. If your family was very well-to-do, or very poor (or criminal) there is a good chance that some records survive of their activities, but (apart from census returns when relevant) details of employees of small businesses rarely survive.

Other emails: There has been some more correspondence about my Atherton relatives (q.v.) and a vaguely worded question about a place which I assume is not in Hertfordshire. Despite another generous donation the contributions to mental health in Hertfordshire have been disappointingly low this year - and are half of what they were at the same time last year.

Another call on my time: Some time ago I decided to write a book on my experiences in the computer industry between 1965 and 1990 but never got very far. However I will be giving a talk "Why we don't have Friendly Computers" at the end of July. The talk will look at the way in which the technological stampede to make money by exploiting the computer actually meant that an important area of fundamental research into designing a human-friendly information processor (as distinct from "obvious" developments of the stored program computer) was never properly explored. In addition to preparing a computer presentation for the talk I will probably set up another web site containing copies of key publications. While I should still be able to deal with queries and running this blog, there may be delays in routine updates and maintenance of the information web pages.
Monday, May 24th, 2010
Where are you all? Maybe its the warm weather but there has been a gap of 5 days without any new "Ask Chris" or "Tell me" messages and I was beginning to get depressed about the silence and wondering whether running this site was a waste of my time. Then a message arrived asking about a birth in 1946 - when the guidelines make it clear that I don't answer questions relating to people after 1920! Well there is at least one person who has visited my site - and it turned out that the place where the birth took place was an interesting historical building, Verulam House, St Albans, which has its own Wikipedia page. It was originally built as a major coaching inn to service the London to Holyhead turnpike - but closed when competition from the railways reduced passing traffic. It became a private house, then the Bishop's Palace, and during the 2nd world war a temporary maternity hospital. So at least this misdirected request cheered me up.

So why not cheer me up - and if you haven't got a question take a few minutes to Tell me how you have found this site useful - or how you feel it could be improved.
Sunday, May 23rd, 2010
Google Map: Testing nearly 200 pegs over the last few days, plus some amendments, meant that all pegs now take you to the correct page. Quite a few still need pictures on the peg and/or the link page and in some cases it may prove difficult to obtain relevant early post cards, etc. I have therefore decided that where possible I will take a limited number of modern photographs, starting with the following places:

In each case a small number of pages have been added and the relevant web pages have been moved.

Digging out some old research. Most of my own genealogy research was carried out between 1977, when I used family history data to test an experimental data base system, and 1988, when the computer running the software was scrapped and I could no longer update my files! I have a complete listing (in alphabetical order) of nearly 1000 pages and 6000 individuals, but no family trees. The volume is too big for my scanner! In addition, buried at the back of the garage are several large boxes of listing on individual families - with trees. This can make it difficult for me to answer questions about my my relatives where they are not direct ancestors.

Today I had an email from Cousin Neil relating to a shared ancestor, Nathan Atherton, grandfather of Maria Atherton. Neil mentioned an online Atherton One Name Study and a quick check showed that I had much information about one branch of the family which is not included. I found that my camera makes very satisfactory copies - and if I can make time I will try to get some of the listings from the back of the garage and produce CDs on various branches of the family ...
Thursday, May 20th, 2010
New Book Pages: One of the aims of this web site is to encourage visitors to explore the world of books about Hertfordshire. Over the years I have accumulated a long backlog of books which should be included. Creating a full review page for each book, including contents list, sample txt and pictures, and other observations, takes time - but for some books few people will visit the pages. In the case of the following books I have created a page with a copy of the cover and brief publication information - and will fill in the details once I know that someone is interested. This will allow me to list many more books.

A related problem is keeping up with all the new books and booklets being published relating to Hertfordshire, in some cases by local societies or by the author. If you are aware of omissions on my site please let me know - or even better provide a review copy - in which case I will add a full review page.
High Resolution Digital Images: I get a number of requests for high resolution scans of old out of copyright prints and postcards for use in family histories - or to put into picture frames, and I help where I can (Donation). One of these pictures will be appearing as an illustration in a book - possibly later this year - and I will post details when I get them. (One has already appeared in the TV programme "Who do you think you are?")

L.D.S. Holdings of Trade Directories: A quick query about directories led me to carry a check on LDS Directory Holdings for Hertfordshire and I was interested to note that the LDS has apparently not extended their Hertfordshire directory holding since 2001!
Saturday, May 15th, 2010
News from Hertfordshire People: I have been rather slow in getting round to reading the March edition of Hertfordshire People (Journal of the Hertfordshire Family History Society) so discovered too late that HALS was having a special event today. However there were three other dates to add to my diary - and if you live in or near Hertfordshire you might like to add them to your diary as well,
This issue of Hertfordshire People contains the usual number of news, articles, and summaries of talks linked to Hertfordshire. I particularly enjoyed A Highland Lass alone in St Albans and several other articles - but of course those of you who are seriously interested in your Hertfordshire ancestors will already be members of the Society. The Society has just published the memorial inscriptions for the parish of Aldbury.
While mentioning meetings the Tring and District Local History Society has their AGM next Wednesday, ande have recently announced that the talk will be My Life in the Foundling Hospital School.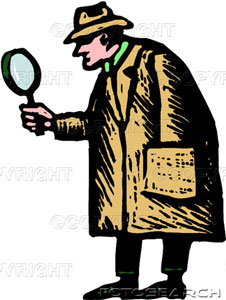 The Postcard Detective: Aidan provides some information relating to Charles Martin, funeral director, which may be relevant to The Funeral Procession, Bishop's Stortford, circa 1914. I have taken the opportunity to email the Rhodes Art Complex at Bishops Stortford, as they have a collection of material on Sir Walter Gilbey (of Gilbey's Wine Co.) and may be able to provide further information relating to the funeral. While in the mood I also email the First Garden City Heritage Museum and the Walthamstow Historical Society to see if they can help with May Day Parade with a Suffragette.
Thursday, May 13th, 2010
St Albans Abbey

St Albans

Abbey Gateway
Wednesday, May 12th, 2010
Tuesday, May 11th, 2010
Linking places on the Google Map of Old Hertfordshire has been delayed and will be given priority this week. The process involves creating two pages for nearly every place. One provides the basic link (which can be entered directly from anywhere on the web) while the second ensures that the relevant page and menu are placed in a suitably defined window. This is done and tested off-line and the pages are then loaded online. Changes to Google Maps can only be made online and in linking the marker on the map to the page on my web site it is possible to make mistakes without realising it - with no "go back to how it was" facility. I have decided to provide all the web pages needed now, and later this week have a session doing the map links. There will then have to be another online testing session to ensure all the links are working satisfactory. Linking web pages have been created for: Hinxworth, Hoddesdon, Holwell, Hunsdon, Ickleford, Ippollitts, Kelshall, Kensworth, Kimpton, Kings Langley, Kings Walden, Knebworth, Leavesden, Lemsford, Letchworth, Leverstock Green, Lilley, Little Berkhamstead, Little Hadham, Little Munden, Little Wymondley, London Colney, Markyate, Meesden, Mill End (Rickmansworth), Much Hadham, Napsbury, Nettleden, Newgate Street, Newnham, No Mans Land, Northaw, North Mimms, Offley, Oxhey, Park Street, Pirton, Potten End, Preston, Puckeridge, Radlett, Radwell, Redbourn, Reed, Rickmansworth, Ridge, Royston, Rushden, Sacombe, Sandon, Sandridge, Sawbridgeworth, Shenley, Shephall, South Mimms, St Albans Abbey, Standon, Stanstead Abbots, Stanstead St Margarets, Stapleford, Stevenage, St Michaels. Stocking Pelham, St Pauls Walden, St Peters, St Stephens, Studham, Tewin, Therfield, Thorley, Throcking, Thundridge, Totteridge, Wadesmill, Wakeley, Walkern, Wallington, Waltham Cross, Ware, Wareside, Waterford, Watton, Welwyn, Welwyn Garden City, Westmill, Weston, Wheathampstead, Whempstead, Whitwell, Widford, Willian, Wormley, Wyddial. These pages have been tested offline and loaded online in preparation for linking to the map.
Sunday, May 9th, 2010
I have updated the section on the book The London Gunners come to Town to include some sample pages. [Links and pages reorganised August 2010]
In running this web site I have built up a library of books and other materials relating to Hertfordshire. This was initially funded by selling of no longer needed parts of my library on ebay. Over the last year I have been too busy to sell off duplicate and redundant material but have continued buying - and the drain on my pension needs to be plugged. I am now starting to sell again - under the name chris_from_hertfordshire. The aim will be to advertise at least a dozen items a week - and to make sure that some of them relate to Hertfordshire.
Possibly as a result of getting no sleep on election night I have been dozing off all day - and didn't do the updates I had planned,
Saturday, May 8th, 2010
Following the holiday there were about 20 emails that needed reading - my security package having already "disposed of" some 180 spam emails. Not all required replies and the rest were comparatively straight forward and I decided to deal with them all today.
Linda had a query about copyright policy - as it is not immediately obvious that it can be accessed by clicking on the © of the copyright statement at the bottom of the home page. The policy page had not been updated for several years, and I added paragraphs on the uses for student course work, and the availability of high resolution images.

David want to contact Deborah about NASH & HARWOOD, Welwyn, 19th century and needs an updated email address. I also corrected typing errors on the email addresses on ALLEN, Whitwell, circa 1850.

Lucas reports on the building activities on Bernards Heath, St Albans, and I give some advice on what might be revealed - but suggest that he might contact the St Albans City Museum for advice.

Bob has offered to provide some information on the Watercress beds run by Sansom at Whitwell.

Tony provides some additional information relating to FARRINGTON, Buntingford, Early 19th century.

I tell Sandra that her 18th century Reynolds ancestor is not related to my great-grandfather, Jacob Reynolds. I suggest that if she provides more information I may be able to give some advice on where to look.
Friday, May 7th, 2010